About Dylan Wykes
Dylan is currently the 2nd fastest marathoner on the Canadian all-time list behind Jerome Drayton's 1975 run of 2:10:09. He cemented his place in the Canadian marathon ranks with his personal best performance of 2:10:47 at the 2012 Rotterdam Marathon. That run fulfilled a lifelong dream of Dylan's to qualify for the Olympic Games. Riding the high of that performance he went on to place 20th at the 2012 London Olympic Games, running a 'smart' race, by passing over 50 runners in the latter half of the race. His 20th place finish was the highest finish by a Canadian in the Olympics since Jerome Drayton's 6th place in the 1976 Montreal Games.
Dylan is based in the fine city of Vancouver, BC. He does the majority of his training within the city limits at Pacific Spirit Park and Stanley Park. Since 2008 Dylan has had the support of Mizuno Canada and in 2013 also added Forerunners as a major supporter of his ambitious goals. Under the tutelage of Coach Richard 'thinskinned' Lee and as a member of the BC Endurance Project, Dylan is training and racing with the goal of representing Canada at a second Olympic Games, in 2016 in Rio De Janerio, Brazil. The BC Endurance Project was founded in 2013 with financial support from Via Sport and BC Athletics. Dylan's training partners with the BC Endurance Project include Rob Watson, Luc Bruchet, and Kelly Wiebe.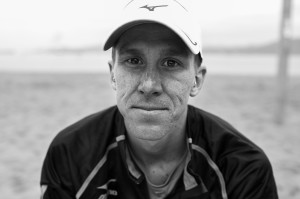 Born and raised in Kingston, ON, Dylan started running in elementary school. During high school at Frontenac Secondary Dylan won multiple OFSAA championships and was coached by Dave Grant. He went on to compete in Track and Cross Country at NCAA D-1 level, while attending Providence College, Providence, RI. At Providence, Dylan was a member of several national top 20 ranked cross country teams and was coached by Ray Treacy, long-time coach of the Men's and Women's Cross Country and Track Program at Providence College. GO FRIARS! After graduating from University Dylan was coached by Kingston running legend Steve Boyd, founder of Physi-Kult running club. Boyd's prowress as a top-ranked road racer, steered Dylan in that direction, and ultimately led to him running the marathon event.
Well aware that he will not run forever Dylan has a strong educational background with a B.A. in Mathematics from Providence College and a M.Sc. in Epidemiology from Queen's University. Dylan is also working hard at building his personal coaching business, Mile2Marathon, with friend and professional cyclist, Mike Woods. Dylan also spends time engaging in the running community in Vancouver, Kingston, and many other places. Whether it be school visits, running club chats, or race expos, Dylan enjoys meeting people with a passion for the sport and hopes he can inspire others to pursue their dreams.