The Good: The sun is shining in Vancouver. This makes getting out the door and putting in the training that much easier, even when Kelly Weibe is leaving you behind before each interval even begins! Other things to list under the good category; Our training group (B.C. Endurance Project – more on this another time) is rolling along really nicely now. Also, recently I found out I will be carded (government financial support) again next year. This is a huge relief for me as I had to apply for 'injury carding' status this year, and nothing is ever guaranteed when it comes to being carded. So, these three things; sunshine, the BCEP, and carding make up the Good.
The Bad: Training has been very up and down for me the past few weeks, since the San Jose half-marathon. I've had a bunch of mediocre workouts, and some downright horrible workouts. But, I've got a good team of people around me and we're working hard to figure out what is going on and will right the ship in short order.
The Ugly: I've had my fair share of bad races over the years, but my most recent race in Portsmouth, England might take the cake. It got me thinking about my worst/most miserable races over the past few years. I'm not meaning to be a debbie-downer here and get everyone all depressed about racing, I'm just acknowledging that we all have bad races once in a while. And in writing about these races I've realized how quickly you can bounce back from a bad one. Here's a list of my top 5 worst races (in memory, I've probably blocked out some even worse races from my childhood, when I'd run away afterwards kicking and screaming, furious about my failure).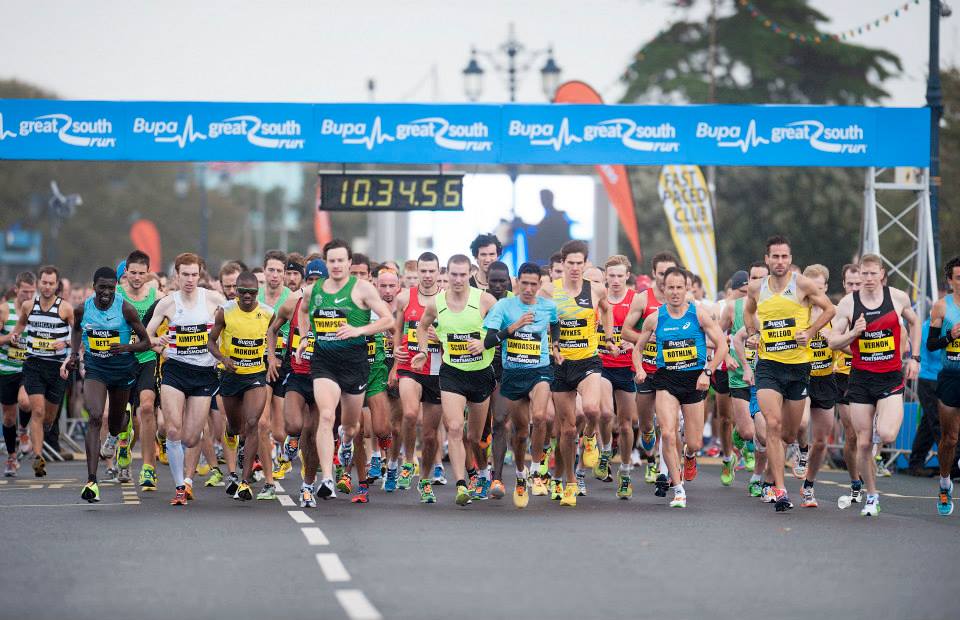 2004 NCAA XC Champs, terre Haute, IN. My senior at Providence College. I couldn't really get things going that fall, after a good year the previous winter having run 7:58 (3000m) & 4:01 (mile). NCAA XC is the most ruthless race out there. The depth is incredible, if you give up 20 secs over the last 2km your giving up a good 40 places.  I went out hard hoping to improve on my 45th place finish from the previous year. And I died even harder. My day was over by about 2 miles. It was a long last 4 miles or so. Worst thing about this race is it was my last raced for Providence College, to cap of a rather lackluster career there as I went on to get injured that winter and wasn't able to run indoor or outdoor track. I graduated in May of the following year and had barely run a step in the 4 months since Getting injured. At the time I was pretty sure I was done its running.
2006 Natioanls XC, Jericho Beach Vancouver. I had been 5th place two years previous and after injury in 2005 was looking forward to the race. I didn't have many races under my belt that fall and turned out to be not nearly as fit as I thought. The race was a sufferfest from the get go. I finished 14th overall in a weak year, in terms of depth. I contemplated quitting the sport long and hard after that race. I was bustin my ass working a 40+ hr/week job in Providence, RI and still trying to train and race. Results like this didn't make it seem worth while.
2008 World XC, Edinburgh Scotland. Luckily I stuck with the sport and redeem myself at the 2007 National XC champs, finishing 3rd, which landed me a spot on this team. I suffered from some ridiculous stomach cramps in this race from very early on. Made for one of the longer most awful race experiences I've had. Finished 129 out of 165 finishers. But, apparently I was in good shape as just two weeks later I ran 2:15:16 at the Rotterdam Marathon.
Geez, there's a lot of cross country in this list. Let's think about some road races…
Any and every Oasis Zoo Run I've competed in 2009, 2010, 2011, 2013. That is simply the worst race ever (for me), period.
But, my race two weekends ago takes the cake. 2013 Great South run (10miles), 14th place in 52:53. Portsmouth, UK. Having felt pretty average in training since the San Jose half three weeks previous I was pretty nervous to see what my body and mind were going to give me on the day. The situation was not made any easier by the 40(?) mph winds. My goal was to try to compete as much as possible as it was a deep field of good calibre athletes. I knew it was going to be a rough day, when 200m into the race someone in front of me fired a snot-rocket and it lodged itself directly in my ear! Despite this mishap I tried to go with the lead pack, but realized after 500m that was hopeless, then I tried to go with the second pack, this too proved really hard, but I got onto the back of it and tried to stay out of the wind some. I felt just awful,  legs like lead, breathing like a maniac, and lost contact before I reached even 1 mile. The next 9 miles were probably the longest of my life, longer than the end of a marathon even. The last 2 mile in particular were unreal, into this ridiculous headwind along the sea coast. I actually thought walking might be faster and more efficient at one point. The last 1km was sort of fun, as 4 of us that had been running 200m apart the previous 3 miles, came together and duked it out. I got out kicked by the other 3! Best part of this trip, bringing home $50 worth of Cadbury's chocolate. I've got quite the stash now (of candy, not upper lip hair – I tried the mo-vember last year and it was awful)!
So, there you go…maybe I should've started with the bad and ended with the good for this blog? Maybe everyone can just read it backwards, from bottom to top. That'd be a much better read!